No Fax Cash Advance Loans- Repayment Strategies. ?>
No Fax Cash Advance Loans- Repayment Strategies.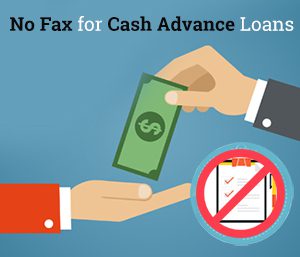 Debts are accumulated due to unwise and irresponsible financial dealing. Getting into debts is very easy but getting out of that requires extra efforts. Sometimes irregular payments can lead to piling up of debts. Therefore, timely repayments are advisable to avoid falling into debt cycle. However, few strategies can help you go through your repayments phase easily and effectively.
Always pay your repayment in full. Delaying or paying the repayment in installments can lead to a bigger payoff at the end due to involvement of additional fees. If you pay in installments, the interest on the unpaid loan is accumulated at the end. Always be thorough with the lender's lending policies before taking out a loan.
These cash advance loans are short-term loans taken for a short period and are generally paid back on ones next pay date. Many find it easy to divide it within two paychecks.   Suppose, if you have taken a $400 loan at a fee of $20 for every $100 borrowed, then the full repayment amount comes to $480. Therefore, if you want to divide the repayment, pay the fee plus at least half of the original principal amount. This will be bit easy on your next paycheck. Understand that the fee will be lesser for lesser loan amount and larger for a huge loan amount. Hence trying to keep the unpaid principal amount small is wise. If you keep on extending your payoff, the interest will also keep on increasing along with additional extension fees.
Many do not target paying off the principal and struggle with paying only the interest. This is why it becomes very difficult to pay off the loan at the end.